Train or Railroad Accidents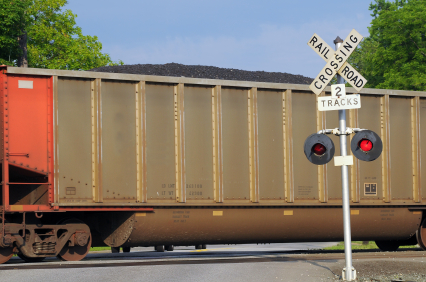 As Syracuse train or railroad accident lawyers, Michaels Bersani Kalabanka understands how trains can derail or strike objects such as cars, animals or other obstructions, and cause massive damage and personal injury. Trail derailments are, thankfully, uncommon, but when they do happen, they are usually caused by some mistake, negligence, or maintenance failure on the part of the railroad company. Victims of train derailments have a legal right to bring claims for compensation against the railroad company and others. Accidents can be caused by defects in the rails or tracks, or defects in the train equipment, or defects in signaling devices, or train conductor error. A competent train or railroad accident lawyer, in Syracuse or anywhere, needs to become familiar with New York State and other regulations for railroads and trains.
More common than derailments are train-on-car collisions. There are thousands of railroad crossings on our roads, highways and streets. Usually the railroad companies follow the strict rules and regulations for marking, signaling and guarding these crossings. But sometimes they don't, and this can cause accidents. Also, train conductors can fail to signal, or travel too fast for the crossing, or in other ways contribute to an accident. Many train-on-car collisions are at least partly caused by car drivers who ignore signals or try to drive around the barriers.
Pedestrians are also all too often struck by trains. Even when a train conductor sees a pedestrian or car on the tracks, he often cannot avoid striking them because it takes a train a long time to stop.
Another problem with trains is their failure to sound the whistle or bell before crossings. The railroads of upstate New York crisscross thousands of rural roads where no railroad crossing gates or signals are required. But trains are required to sound their horn or bells before those crossings. Sometimes they fail to do so, which makes the railroad company liable for the collision.
A lawyer representing train collision victims must carefully research federal and state rules regarding railway crossings to determine whether the railroad was in full compliance with the rules and regulations for safety at crossings. Even when all the proper crossing rules were in compliance, there may have been a malfunction of crossing gates or signals. In such cases, a proper investigation of the railroad's inspection and repair records is crucial. Railroads are required to periodically inspect their crossing equipment, and to make due repairs.
Injuries suffered from impacts with trains are usually very severe. Cars trying to cross the tracks are most often struck on the side, in such a way that front-airbags don't deploy or help. The car is then often dragged for some distance before the train comes to a complete stop. Common injuries include severely fractured ribs, legs, arms, paralysis, brain injuries, and death.
A train or railroad accident attorney helping Syracuse area residents recover compensation for injuries must seek out, as part of his accident investigation, all accident reports made by the train employees to Federal and New York regulatory agencies. Further, the lawyer must quickly notify the railroad company that he or she expects the company to preserve any "recorders", gps devices, or "black box" type apparatus that may have been on the train at the time of the accident. Depending on the type and speed of the train, recorders may or may not be required.
Lawyers must avoid treating train-on-car collision cases as they would car-on-car collision cases. These cases are not the same as regular motor vehicle collisions. Trains can't stop like cars, they can't avoid collisions like cars can, and the rules for their operation are far different and more complex. The lawyer must, at a minimum, be familiar with State and Federal railroad and train regulations and statutes.
As with the victims other types of vehicular accidents, the victim of a train accident can bring a claim for medical expenses, lost earnings, pain and suffering, and other damages.
The Syracuse train accident attorneys of Michaels Bersani Kalabanka have recovered millions of dollars for clients injured in train accidents and for other injuries to cover their medical bills, lost earnings, pain and suffering, and more. If you or a loved one has been a victim of a railroad accident, contact us for a free consultation with an experienced lawyer who can inform you of your legal rights and maximize your compensation.