Lost Wages and Income Claim for Car Accidents in New York State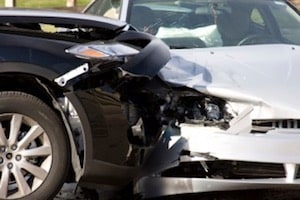 Our Syracuse car accident lawyers have had many years of experience making lost income claims on behalf of injured car accident victims. But honestly, most of your lost income claim is pretty much "automatic", meaning we don't even have to fight for you. It is just automatically paid by your own insurance.
Here's a more complete explanation: When you get injured in a car accident in New York, your own auto insurance policy (or the policy of the car you were a passenger in) must automatically reimburse you for your lost wages or income (as long as you submit a claim form within 30 days and your own doctors indicate you can't work). The law requiring them to do so is called the no-fault law, or New York Insurance Law section 5102. No-Fault will pay 80% of your salary up to a maximum of $2000 per month, and for a maximum of three years.
If you were a bigger wage earner than that, or you are out of work for longer, your lawyer will have to claim the additional lost income from the at-fault driver/car owner's insurance. This is called "excess economic loss", and it is NOT automatic. Your car accident lawyer, whether you are in Syracuse or anywhere else in New York, will have to claim it for you in the case against the at-fault driver or owner of the other vehicle.
But back to your basic no-fault lost income claim. Again, this claim is against your own insurance or the insurance for the car you were a passenger in (no-fault insurance). At some point after no-fault has been paying your lost income, it is not unusual for them to question whether you are really unable to work or not and whether, if you are not able to work, it is because of the accident or some pre-existing medical issue. At that point, the no-fault insurance – usually your own insurance company -- will send you to a doctor they hire to examine you and determine whether, in that doctor's opinion, you are able to work, and whether, if not, the injuries keeping you out of work were caused by the car accident. This type of examination is called an "independent medical examination" or IME, but there is nothing independent about it. The doctor is biased toward the hand that feeds him – the insurance company – and is likely to give the opinion that the insurance carrier wants. If the no-fault insurance company wants the doctor to cut off your lost wages compensation, and he can somehow justify it, he will.
Keep in mind, though, that many, many times, especially with very serious injuries, the lost income compensation from your no-fault carrier is smooth, and automatic, and requires no lawyer intervention at all.
What you do need a lawyer for, however, is to claim additional lost income beyond the no-fault benefits. Your lawyer will have to claim those from the at-fault driver or car owner's insurance. Your lawyer will likely already be representing you to get pain and suffering compensation from that other insurance policy. The lost wage claim will be an additional claim he will assert on your behalf.
At Michaels Bersani Kalabanka, our car accident lawyers represent many Syracuse area residents who are so severely injured in car wrecks that they can no longer work. When that happens, the client is entitled not only to his "no-fault" lost income, but often to additional lost income compensation from the at-fault car's insurance. In addition, the client is usually entitled to compensation for his or her "pain and suffering" from the at-fault car's insurance.
How do we prove lost income? Easy: We get a history of your earnings through your W-2's, pay stubs, or income tax returns. We get a written opinion from your doctor that your car accident-related injuries are keeping you out of work. And if the at-fault car's insurance carrier won't pay, we fight them in court. Our Syracuse car accident lawyers have had many years of experience fighting claims like this on behalf of our injured clients. Don't hesitate to call us for a free consultation.
More FAQ's About Car Accident Cases