Child Sexual Assault Claims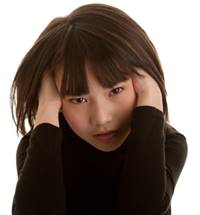 Our Syracuse child sexual assault injury lawyers know how devastating sexual assault or abuse is for both the child and parents. Being forced or coerced into sexual contact, even for an adult, is one of the most traumatic events in a lifetime. But for a child, it is worse. They don't understand what is happening to them. They feel guilt. Their bodies are not ready for sex and thus often experience more physical damage than a violated adult. And worst of all, their minds and still in a developmental stage where a rape or sexual assault almost always causes lasting emotional and psychological damage.
For the parents, it is almost as bad. A parent naturally feels his or her main job is to keep their child safe. They can't help feeling guilty for having somehow allowed their child to be a victim of sexual assault or rape. This is so whether the assault happened at a day-care center, a church, a foster care home, at school, at a medical facility, or in the family's own home.
It is hard to know the number of children who are sexually abused because so many cases go unreported. In fact, some victims "erase" their memory of the event and don't even know they are victims. In 2003, more than 78,000 cases of child sexual abuse were reported in the United States through child protective agencies. About one out of every six women report they were sexually abused in some form or another as children. One in twenty men report the same.
Our child sexual assault injury lawyers serving the Syracuse area, and beyond, in New York State, work on behalf of the child and parents to hold perpetrators and organizations accountable for sexual abuse and assault. Our job is not to put the perpetrators in prison. That job belongs to the District Attorney. Our role is to attempt to get compensation for both the child and the parents for the emotional and physical pain and suffering.
Not all sexual assault is compensable because the perpetrator may be penniless. But often the perpetrator himself will not be the only target of the claims brought by our Syracuse child sexual assault injury lawyers. The authorities who negligently permitted it to happen can also be held liable. For example, if a school or day-care failed to properly screen its staff, the school or day-care can be held liable.
Parents are not always sure that their child has been the victim of sexual assault or abuse. Here are some symptoms to look for:
Physical Symptoms: The child may have lacerations or bruises that are not properly explained by the child. Upon testing, sexually transmitted diseases and infections might be discovered.
Behavioral Changes: Child victims often demonstrate anxiety or anger or sudden changes in behavior or mood. They may start suffereing from depression or anxiety whereas before they did not. They may become fearful or uncomfortable with being undressed, or having people touch them.
If you've noticed these symptoms in your child, you should get, it's time to seek help and support, and one of the support points you may consider contacting is a sexual assault attorney in Illinois. The sexual assault lawyers at our firm are sensitive to the nature of your case and passionate about delivering justice.
The statute of limitations for suing the perpetrator or others does not start to run until the child turns 18, and if the child is mentally disabled, it won't even start to run at that time. The case against the assailant himself usually involves a one-year statute of limitations, so that the last day to sue will usually be just before the 19th birthday. But the Statute of Limitations for suing those who allowed the assault to happen through negligence is three years from the 18 th birthday.
Unfortunately, but understandably, many victims of childhood sexual assault do not report the assault until long after their statute of limitations has expired. New York State as well as other states sometimes consider making exceptions to the Statute of Limitations for childhood sexual assault cases. If your Statute of Limitations has seemingly expired, you ought to check with a New York childhood sexual assault attorney to see whether anything can be done.
The sexual assault injury lawyers at Michaels Bersani Kalabanka care about children in the Syracuse area and beyond in New York State. Don't hesitate to contact them for a free consultation.