Legal Malpractice
The Syracuse legal malpractice lawyers at Michaels Bersani Kalabanka are the only firm in the Central New York area who handles a significant number of legal malpractice cases. Many other Syracuse-area lawyers do not want to sue their fellow lawyers when they make mistakes that harm clients.
We take another view. Yes, lawyers make mistakes, like anyone else. And when they do, the injured client has a right to competent legal representation to recover his or her damages stemming from the malpractice. Of course they do. And we are there for those injured clients.
There are thousands of mistakes a lawyer can make. Your attorney may have missed a deadline (such as a statute of limitations) that resulted in your case being dismissed. Or your attorney may have made other mistakes that resulted in a bad outcome for you. If a lawyer's representation of you departed from the accepted standard of care for lawyers, and this departure (error) caused you to suffer damages, you may have a legal malpractice claim against your lawyer. Again, we believe that Michaels Bersani Kalabanka is the only legal malpractice law firm in the Syracuse and Central New York area with significant experience handling legal malpractice cases. Please contact us for a free consultation with an experienced legal malpractice lawyer who can inform you of your legal rights and maximize your compensation. If you want to know more about legal malpractice cases, read below.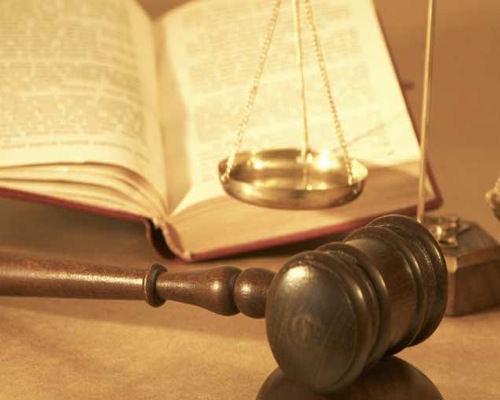 When an attorney makes a mistake in handling a case or transaction, for example, missing important deadlines, the client may bring a malpractice claim against the attorney. The most common legal malpractice claims include: missed statute of limitations in filing claim or suit, other missed deadlines, conflict of interest, breach of contract, breach of fiduciary duty, violation of attorney–client privilege, accounting errors, transactional errors, billing fraud or other deception, and just plain "incompetence". The Syracuse legal malpractice attorneys of Michaels Bersani Kalabanka is one of the only firms in our geographic area that handles a significant amount of legal negligence claims. Please contact us to discuss your legal malpractice case. Read more about legal malpractice claims below.
What is the Statute of Limitations for Legal Malpractice Claims in New York?
Generally, 3 years from the date of you were malpracticed. However, there are exceptions. If the lawyer who malpracticed your case continued to represent you on the same matter after he made his mistake, the statute of limitations is "tolled" (meaning it does not start to run) until the last day he represents you on that same matter. There are exceptions that may apply to your case. Contact us to discuss your statutes of limitations.
What Kind of Damages am I entitled to in a Legal Malpractice Case?
You are entitled to everything you lost because of the malpractice, including whatever you would have won in the underlying case, or everything you had to pay because of the malpractice, including a return of any attorneys' fees you paid. In addition, you are entitled to interest on the amount of your damages at 9% annually, usually starting from the date the legal malpractice was committed.
What do I Prove My Legal Malpractice Case?
You have to prove that your lawyer departed from the accepted standard of care for lawyers, and this departure (error) caused you to suffer damages. The "causation" element of the case is often hotly disputed. The lawyer who malpracticed you will essentially say, "Ok, I may have made a mistake, but it doesn't matter because you would have lost the case I was representing you on anyway"! This defense is legally permissible: As the malpracticed client, you have to prove that, but for the attorney's mistake, you would have won the underlying case, or that you would not have suffered the loss. This is called "proving the case within the case". For example, if your attorney missed the statute of limitations on your motor vehicle accident case, you now have to prove not only that he was negligent in missing the statute of limitations (that's easy!), but also that you would have won the underlying case against the negligent driver. You will have to call all the witnesses from the motor vehicle accident to testify, etc. (Note: In certain cases, however, it is enough to show that you were forced to settle the underlying case for less than the case was worth because of the malpractice.)
What if I can't Afford a Lawyer?
That's impossible. A reputable legal malpractice attorney in the Syracuse New York area – or anywhere -- will not charge you for an initial consultation. Michaels Bersani Kalabanka will give you a free consultation. Since the initial consultation is free, why wait? So contact us today for a free consultation.