Can I and Should I sue my Own Family Member, Such as my Husband or Wife, or my Best Friend, for Injuries I Suffered in a New York Car Accident?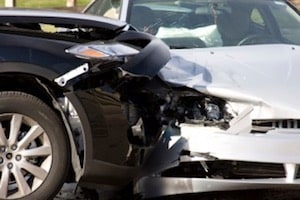 Strangely, the answer is often "yes". And your spouse or friend should actually WANT you to sue them! Read below to find out why.
Our car accident lawyers have represented many Syracuse area family members in car injury claims against their own husband, wife, father, mother or friend. In fact, it happens often. Example: Husband is driving, wife and children are passengers, husband makes a mistake and causes an accident injuring everyone.
It may seem strange, weird and upsetting that you can or should sue your own spouse or father (or that your spouse or your children can sue you) for car accident injuries, but it's really not a problem once everyone understands how the insurance works.
An inter-family (or friend v friend) claim is what car accident lawyers like us, in Syracuse and everywhere else in New York, refer to as a "family claim" or a "friendly claim". The key to making it "friendly" is to insure all involved that the only money we will ever claim on behalf of the injured family member is whatever car insurance money is available. No family member or friend will even have to pay a dime.
If the injured child is a minor, the non-driving parent will bring the claim on behalf of the child against the parent/spouse who was driving, or, if there is only one parent, the court will appoint a guardian ("guardian ad litem") to act in the child's best interest.
When the child gets a settlement or money judgment, the money received from the insurance carrier goes into a special bank account called a "trust account" that no one can touch until the child is 18 (unless there is some special need, in which a parent can ask the Court for permission to access the money).
As for claims brought by the passenger-spouse against the driver-spouse, beware: Your auto insurance policy may or may not have something called "spousal coverage". If it does not, there will be no insurance coverage for your claim against your spouse. That's why our Syracuse car accident lawyers always advise our friends and clients to check their car insurance to make sure they have "spousal coverage", and if not, to get it (it's cheap!).
As for claims by a passenger-friend against a driver-friend, can the passenger make a claim? And should he? Of course! What are friends for!? Your friend, if he is a true friend, should want you to get all the insurance coverage available. And the only way to do so is by your bringing a claim against him. This won't hurt your friend, and it may immensely help you.
At Michaels Bersani Kalabanka, our Syracuse car accident lawyers have had years of experience explaining to family members and friends the non-threatening (and in fact very friendly) nature of the inter-family or friend-against-friend car accident claim. Almost always the friend or family member who was responsible for the car accident not only doesn't mind the claim being brought, he or she actively wants it for the good of his or her friend or family member.
Moreover, most inter-family claims or claims against friends never go to court. They are settled quietly with the insurance company so that the friend/family member never even sees or hears about them.
If the insurance company does not eventually make a fair settlement offer, we may recommend to you that an actual lawsuit be filed against your family member or friend. But the choice of whether to actually "sue" your family member or friend is always yours. And again, we would never go after the personal assets of the family member or friend, just the insurance money. And almost all family members or friends who understand this will ask you to sue them!
If you were injured in an Syracuse or upstate New York car accident where a friend or family member may be at fault, don't hesitate to contact us for a confidential and free discussion about your options.
More FAQ's About Car Accident Cases