Catastrophic Injuries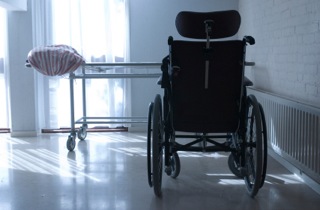 At Michaels Bersani Kalabanka, our Syracuse catastrophic injury lawyers have represented victims of "catastrophic" injuries throughout New York State. A "catastrophic" injury is one that completely devastates a person, and of course his family, by severely narrowing the activities the victim can do, the enjoyment he can extract from life, and the livelihood he can make. At the same time, the catastrophic injury often requires astronomically high medical and life–care costs. When one has a catastrophic injury, income is down or non–existent. Medical expenses are often over and above all health insurance coverage. Life is usually either extremely confined, painful, depressing or all of these.
The most common types of catastrophic injuries are from spinal cord damage, amputations, brain injuries, and severe burn injuries.
Catastrophic injury cases require more than just legal skills. They require compassion, passion, careful preparation and usually lots of money. Our Catastrophic injury lawyers serving Syracuse and the surrounding areas have the financial resources to front the tens of thousands of dollars needed for "experts" who can prove the liability, injuries and their devastating effect on the mental state and financial well-being of the victim.
Why is so much money needed? Because very serious injuries require testimony from a multitude of very serious and respected experts, as described below:
Medical Experts: Usually several medical doctors must testify about the injuries, and their life-long consequences. They might need to charge up to $5,000 each for their time in Court (because this is how much money they give up from their private practice by being in court). Psychologists or psychiatrists are often needed to testify about the devastating depression and psychological effects of the physical injuries and life-long limitations.
"Liability" Experts: Forensic engineers, malpractice experts, dangerous design, or roadway design experts (depending on the case) must usually be called to prove that the defendant is liable for the horrific injuries.
Vocational Experts and Economists: In almost every catastrophic injury case, vocational experts and economists are needed to prove future lost wages, lost pension benefits, and other financial consequences. The vocational expert testifies about the limited or non-existent employability of the injured victim, and combats the defendant's expert's testimony that the victim can find some kind of employment. The economist calculates the full value of all the lost wages, pension benefits, loss of household services, etc. that the injury has caused.
"Life Care" Experts: A "life care" expert calculates, and presents to the jury, the total future cost of medical care, transportation costs, home improvements, and any other special costs that the catastrophically injured will require as a result of the injuries.
"Day in the Life Film": In addition, the Syracuse Catastrophic injury attorneys at Michaels Bersani Kalabanka often hires an expert produce a "day in the life" film, which documents the daily struggles of the severely injured plaintiff so that the jury can watch and fully understand the pain, suffering and struggle the victim undergoes on a daily basis, whether the victim is suffering for paralysis, brain injuries, burn injuries, amputations, or other grave, troubling injuries.
Catastrophic injury cases require exhaustive research and investigation so as to hold in all possible parties liable, and trigger all possible insurance policy coverage, so as to provide the maximum possible compensation. They require careful recruitment, and use, of expert witnesses who can give compelling and clear testimony regarding the injuries and the devastating toll they have taken, and will take, on the victim's life enjoyment, sex life, family, income and expenses.
The New York catastrophic injury attorneys of Michaels Bersani Kalabanka serving Syracuse residents and others have recovered millions of dollars for clients suffering from catastrophic injures such as paralysis, including paraplegia and quadriplegia, brain injuries, burn injuries, amputation and for other injuries. In fact, we have recovered millions of dollars for such victims, including a seven-million dollar recovery for a car accident victim who suffered partial paralysis. If you or a loved one has been a victim of a catastrophic injury, CONTACT US for a free consultation with an experienced lawyer who can inform you of your legal rights and maximize your compensation.