FAQs About New York Defective Road Design Cases
What is a Defective Road Design Injury Case?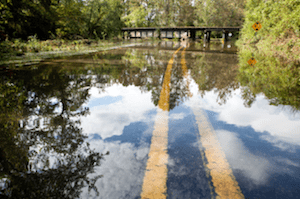 A defective road design lawyer, whether he brings his client's personal injury case in Syracuse or elsewhere in New York State, alleges that the government's dangerous design of the road caused or at least contributed to the accident and/or made the injuries worse than they should have been. The defendant is the governmental entity that owned the roadway (the State or a city, town, village or county). The lawyer will allege that the government's engineers designed the roadway, its signage, its speed limits, its warnings, or its drainage, in such a way as to make the road unreasonably dangerous.
---
How can I Prove the Government is Liable for My Car Accident?
Whatever governmental entity owns the road where the car accident took place (State of New York or its municipalities such as cities, towns, villages, counties) usually hired, long ago, roadway engineers to design the road, its intersections, its traffic control devices, its drainage, etc. But the plans are sometimes defective because they did not comply with well-known and accepted safety guidelines and rules. Or sometimes a road design is deemed defective because, even though it appeared to be a sound and safe design at the time the road was built or modified, a history of numerous accidents at certain spots on the road show that it was dangerous in those areas and should have been modified. If the government fails to study the design causes of the accidents and fails to make reasonable modifications in a timely manner, they can be held liable for injuries that result.
---
How is a Defective or Negligent Road Design Case Different From a Roadway Negligent Maintenance Case?
Our Syracuse defective road design lawyers are careful to distinguish between negligent design and negligent maintenance cases. In a negligent road maintenance case, the injured car accident victim is claiming that the governmental entity that owned the road caused the accident by failing to properly repair or maintain the road, for example by failing to repair potholes, signage, roadway striping, culverts, or failing to prevent flooding by fixing drainage issues, or allowing the roadway to freeze up by failing to properly apply salt or plow snow. By contrast, in a negligent road design case, the plaintiff alleges the DESIGN or LAYOUT of the roadway or drainage system or signage was unsafe.
---
Why Does It Matter Whether the Case is a Negligent Design or a Negligent Maintenance Case?
In a negligent road design case, the government (owner of the road) can raise what is known as the "qualified immunity" defense. Qualified immunity protects governmental entities from injury claims for defective road designs as long as the design, as approved by the government, had a "rational basis" and was not "plainly inadequate". There is no "qualified immunity" defense to a negligent road maintenance case. On the other hand, in roadway maintenance cases, sometimes we have to show that the government had "prior written notice" of the dangerous condition or else we are barred from suing them. But the "prior written notice" rule never applies to road design case, and only to some road negligence cases. So it is very important for a New York personal injury attorney to distinguish between these two separate legal claims.
---
If I Was Injured in a Car Crash or as a Pedestrian Because of a Defective or Negligent Road Design, can I Sue?
Yes. The Syracuse defective road design attorneys of Michaels Bersani Kalabanka have had ample experience representing victims of car accidents resulting from poor roadway designs. These are tough cases because the law is designed to favor the government, but we know how to position our cases in the best possible way. Whether the intersection was dangerous, or the signage was inadequate, or the lighting was insufficient, or the drainage design caused flooding, or the speed limits were too high for the topography and curvature, we are willing to take these cases on. We hire only the best road engineers to investigate and help us prepare our cases.
---
Who is the Claim Against?
The claim is almost always against the local or state government that owns the road. As owners, they are required to safely design it. A good and safe design won't always prevent accidents, but it will help prevent them. A town, city, county or the State of New York (whichever owns the roadway) must design roads that are reasonably safe for motorists.
---
What are the Most Common Types of Defective Roadway Design Cases?
Our defective road design attorneys have ample experience in all types of poor roadway design cases against New York State, Syracuse, and local counties, towns and villages. Most of the injuries are very significant. Often the vehicle was caused to leave the roadway and crash into surrounding posts, trees or other objects, or the vehicle was hurled into other vehicles, sometimes oncoming cars or trucks.
Below is a list of some of the most common claims involving poor roadway design:
Improperly designed traffic control devices at busy intersections;
Signage that does not properly and timely warn of curves or other dangers;
Poor drainage design causing flooding, and in winter, icy roads;
Negligent traffic light design;
Improper or poorly designed lane markings (etc., for passing);
Speed limits that are too high for the topography and curvature of the road;
"blind" cross streets or driveways that are not properly marked;
Designing two-way instead of four-way stops at dangerous intersections.
Failure to provide for guardrails in areas where they should be present
---
Are There any Special Laws About Suing for Injuries Caused by Poor Road Design?
Yes. When you sue a governmental entity in New York:
You must serve the government with a "notice of claim" (against a city, town, village or county) or a "notice of intention to file a claim" (against the State) within 90 days of the accident;
The statute of limitations is shorter than the usual three years and instead is either one year and 90 days (if suing a municipality) or two years (if suing the State). (These time limits will be different for a child or if the victim died or is disabled or under some other circumstances).
---
If your defective road design injury lawyer, whether in the Syracuse area or another part of New York State, proves your accident was caused at least in part by a defective design, you will recover compensation from the government entity responsible for maintaining the road. Contact our Syracuse defective road design lawyers for a free consultation.